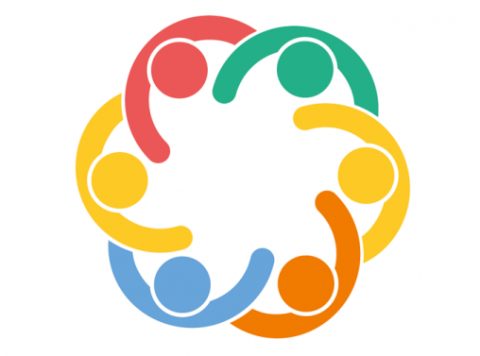 Content warning: This article contains sensitive material and mention of suicide, which some readers may find distressing. Any readers particularly affected by this content are advised to link with a supervisor or allied supports available. Additional supports are listed at the end of this article.
As a pharmacist, pharmacy technician or retail staff working within a pharmacy setting you may be  interested in availing of suicide prevention gatekeeper training. In this article available trainings and their benefits are outlined. This information follows a previous article in the June edition Preventing intentional drug overdose with paracetamol and precedes a series of IIoP webinars due to take place in Autumn/Winter 2022.
Education and training on suicide prevention and postvention has been identified as one of the key components of work to achieve the vision of Connecting for Life, Ireland's national strategy to reduce suicide in Ireland, 2015-2020. Key to achieving this is the implementation of accredited and evidence-based online and face to face gatekeeper training programmes, under the National Education and Training Plan. These include Livingworks Start, safeTALK, ASIST, Understanding Self-Harm and a one day postvention workshop for professionals and volunteers working with those who have been bereaved by suicide. For further detail regarding these programmes please visit: Types of training - HSE.ie
In the field of suicide prevention, the term gatekeeper refers to 'individuals in a community who have face-to-face contact with large numbers of community members as part of their usual routine'. Designated gatekeepers are those in professional roles, including pharmacists, who are more likely to encounter individuals at risk of suicide and are trained to recognise signs of stress, distress and crisis. Suicide prevention gatekeeper training provides practitioners, including pharmacists with a safe space for open and direct conversation, positively shaping attitudes to suicidal behaviour, which is key to fostering a culture that is open and direct in dealing with suicide and challenging societal stigma.
Individual suicide prevention training programmes, report a number of benefits:
Improved knowledge of risks associated with suicide

Improved awareness of the signs of a person at risk of suicide

Increased confidence and ability to connect a person at risk of suicide with appropriate services.
"My ideas were completely challenged, the big takeaway for me was the importance of asking the question. Before the ASIST programme, I would have thought that this was very blunt. I thought that you were not supposed to step into that space. After the training I realised that you have to ask and be direct"
                                                                                                                                                (ASIST participant, 2019)
All training programmes are provided by the National Office for Suicide Prevention (NOSP), are free to attend and can be accessed regionally or nationally here:  Upcoming training - HSE.ie. For further information please contact Ailish O'Neill, National Education and Training Manager at the National Office for Suicide Prevention on ailish.oneill3@hse.ie
Supports
Yourementalhealth.ie: Visit www.yourmentalhealth.ie for information on how to mind your mental health and to find a support service in your area. Call the Your Mental Health Information Line on 1800 111 888 for information on mental health services in your area.
Samaritans: For confidential, non-judgmental support freephone 116 123, email jo@samaritans.ie or visit www.samaritans.ie.
Pieta: Telephone: 1800 247 247, text: HELP to 51444,email: mary@pieta.ie, visit: www.pieta.ie/