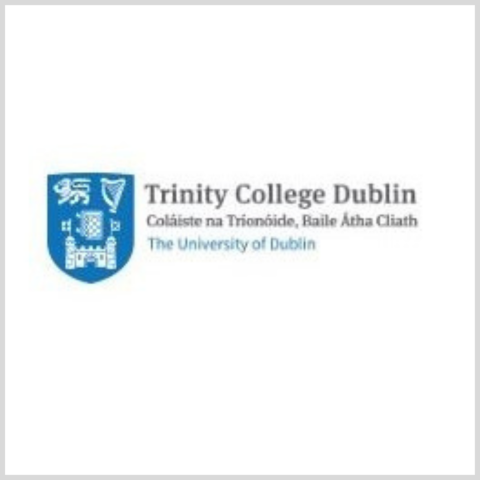 The Masterclass in Pharmaceutical Innovation has been developed by the School of Pharmacy and Pharmaceutical Sciences in Trinity College Dublin and Tangent, Trinity's Ideas Workspace. This programme provides a comprehensive exploration of attitudes, motivations and behaviour needed to develop an entrepreneurial mindset and nurture a culture of innovation among pharmacists. This 1-day in person programme for practising pharmacists focuses on how to use Design Thinking and apply it in a pharmaceutical or pharmacy setting. We will look at innovation on a broader scale, exploring why it is important in this sector and how to apply innovation tools and frameworks in your day-to-day work. A Certificate of Completion will be provided on completion of the Masterclass.
What topics will be covered?
The Masterclass will cover the importance of entrepreneurship and innovation in times of economic uncertainty and change and how we all have the potential to become more entrepreneurial in our approach to delivering value in the service industry as a pharmacist, or within an organisation. In addition, the programme will explore the journey customers take when engaging with their pharmacist with a focus on customer empathy and problem definition.
Some topics to be covered include:
The importance of innovation in the pharmaceutical sector Innovation, what we mean by it and the different applications of it
The Design Thinking process and how it can be applied in a pharmaceutical/pharmacy context
Application of tools for problem identification and definition
Working with customer personas, empathy maps and journey maps in order to improve the customer journey
Who is this course for?
The Masterclass is targeted at practising pharmacists in community or hospital pharmacies and will also be of interest to pharmacists seeking to move into a role in the pharmaceutical industry.
Who teaches the course?
The Masterclass will be taught by members of the Tangent team in Trinity, with input from academics in the School of Pharmacy and Pharmaceutical Sciences. Tangent is a unit of Trinity College Dublin that is focused on providing entrepreneurship and innovation training. The Tangent team has significant experience of delivering such training to the healthcare and pharma sector and will work alongside the School of Pharmacy and Pharmaceutical Sciences to offer an engaging and relevant course.
How is the course delivered?
The Masterclass will be delivered as an experiential, high energy, 1-day programme. It will be delivered in person on Wednesday the 4th of October in Tangent, Trinity's Ideas Workspace, First Floor, Trinity Business School, Trinity College Dublin.
How to apply
You can apply online here: https://www.tcd.ie/courses/hci-cpd/az-of-cpd-courses/masterclass-in-pharmaceutical-innovation/
Please note that participation in this CPD course does not include access to the Trinity Library or any other student services (including a student identity card). Closing date for registration is 20th September 2023.
Cost is €400 per person.
Note: €400 is below the full economic cost of this course. This Masterclass is subsidised by the HEA's Human Capital Initiative (HCI) fund which enables us to offer at a reduced price to participants for a limited period of time.
If you require any further information you can contact Professor Anne Marie Healy, School of Pharmacy and Pharmaceutical Sciences, Trinity College Dublin at healyam@tcd.ie.