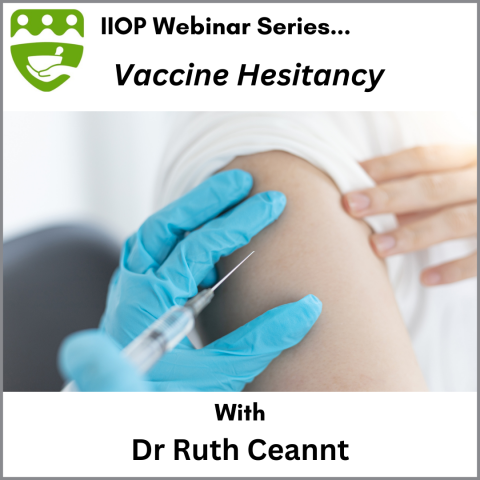 Resources:
COVID-19 Vaccine uptake statistics (see slide 7)
The effects of COVID-19 vaccination in Ireland, on reducing illness, hospitalisations, and deaths, quite dramatic impact figures can be found: Here
Speaker:
Dr Ruth Ceannt, Specialist Registrar in Public Health Medicine, National Health Protection Service
Summary: 
In this webinar, Dr Ruth Ceannt discusses vaccine hesitancy and its implications. She defines vaccine hesitancy as a delay or refusal to vaccinate and explains that it can be influenced by factors such as complacency, convenience, and confidence. She emphasises the importance of addressing vaccine hesitancy as it can lead to a decrease in vaccine uptake and put vulnerable individuals at risk. She provides examples of diseases reemerging due to vaccine hesitancy and highlights the decline in global confidence in vaccines. Dr Ruth Ceannt discusses the factors that contribute to vaccine hesitancy, including decreased trust in experts, the influence of social media, and political polarisation. She also addresses vaccine hesitancy in Ireland and the efforts undertaken to address it, focusing primarily on the HPV vaccine. Dr Ruth Ceannt concludes by discussing research on vaccine hesitancy and the importance of effective messaging and communication to increase vaccine acceptance.