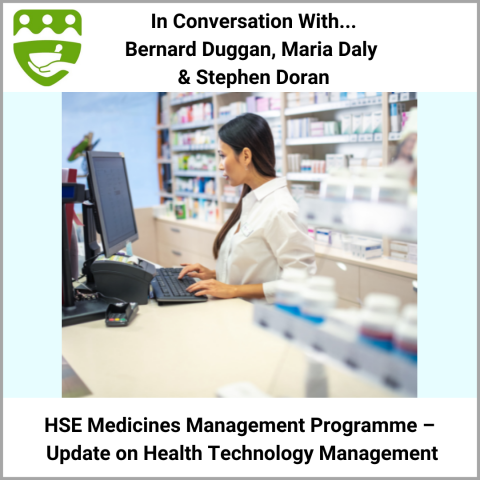 Speakers:  
Stephan Doran, Chief I Pharmacist, Medicines Management Programme  

Maria Daly, Chief II Pharmacist, Medicines Management Programme  

Bernard Duggan, Chief I Pharmacist, Medicines Management Programme 
Summary: 
The HMPP (Health Technology Management Programme ) is responsible for the reimbursement, licensing, and management of medicines and device technology, as well as managing patient information to ensure appropriate use of healthcare resources. This webinar discusses the ongoing process of reviewing and approving new medications, with a focus on reimbursement and pricing. The HMPP has received over 6,000 applications for the accreditation of new medicines and has an approval rate of approximately 52%.  
They outline ongoing efforts by the HMPP to promote the use of biosimilar medicines, specifically in the context of the "Best Value Biological Medicine (BVB) initiative". This initiative aims to reduce healthcare costs and improve patient outcomes by promoting the use of biosimilar medications for a wide range of medical conditions.  
They also note that there has been a recent decline in the use of disease-modifying anti-rheumatic drugs (DMARDS) in favour of biosimilar alternatives, which suggests that the BVB initiative may be having an impact. Overall, the webinar provides an update on the ongoing work of the Health Technology Management Programme in Ireland and highlights the ongoing challenges faced by healthcare providers in managing the costs and impact of new medications.