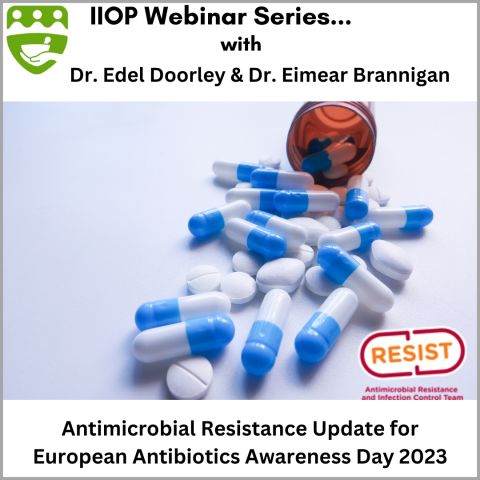 Speakers: 
Dr. Edel Doorley, AMRIC GP Advisor, Assistant Programme Director ICGP
Dr. Eimear Brannigan, HSE Clinical Lead AMRIC, Consultant Infection Diseases
Summary: 
This engaging webinar is set to deliver valuable insights into the latest initiatives of the Antimicrobial Team at the HSE, shedding light on contemporary practices in antimicrobial stewardship and infection control. The discussion will encompass a comprehensive update on antimicrobial stewardship programs across Europe, with a particular emphasis on antibiotic consumption in primary care within the EU.
Attendees can anticipate a thorough exploration of vital topics, including the significance of monitoring and reducing infections and diseases, optimising antibiotic usage, and strengthening the surveillance of antibiotic resistance. Moreover, Dr. Eimear Brannigan and Dr. Edel Doorley will delve into the challenges associated with prescribing antibiotics beyond regular hours and share strategies to combat antibiotic resistance on a global scale.