Multidisciplinary National Conference: Managing Problem Alcohol & Drug Use in Primary Care
Multidisciplinary National Conference: Managing Problem Alcohol & Drug Use in Primary Care
The ICGP Substance Misuse Programme will host a one-day conference on 'Managing Problem Alcohol and Drug Use in Primary Care' on Saturday 27th May 2017 in Trinity Centre for Health Sciences, St. James' Hospital, Dublin 8.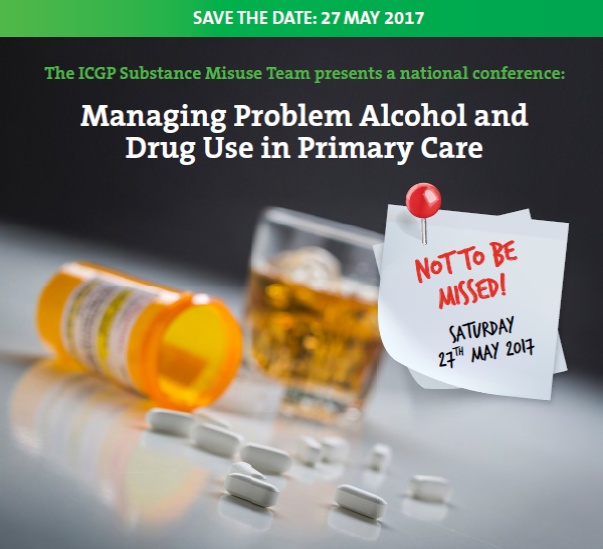 The conference will feature national and international speakers and will include updates on managing alcohol misuse, the misuse of prescription and over-the-counter medications as well as illicit drug use. the programme for this event is available here.
This conference is aimed at all healthcare professionals, including doctors, nurses & pharmacists. Registration now open, please visit www.icgp.ie/SMPConf2017 for more information.
The ICGP Substance Misuse Team presents a
Multidisciplinary National Conference:

Managing Problem Alcohol & Drug Use in Primary Care
Image: