A steering group, consisting of 16 members, will oversee the operation of the Institute.
The composition of the membership is as follows: one pharmacist nominated by the Minister for Health, three nominees of the Council of the PSI, one pharmacist nominated by the CEO of the Health Services Executive, three nominations from CEOs of the higher education institutions where schools of pharmacy are located, and one nomination from the Pharmaceutical Society of Northern Ireland. Additionally, seven appointments to the membership are made from the main pharmacy practice settings (i.e. community, hospital, industry/regulatory affairs/research).  
The Steering Group will oversee the development, establishment and on-going operation of the Institute and will agree a strategic plan. The strategic plan will set out the objectives of the services to be provided by the Institute and will identify key targets/milestones for the delivery of these services. It will also form the basis for annual business and action plans outlining the activities and budgets which will be required to be approved and monitored by the Steering Group. 

MS MARIA CREED
Dispensary Services Manager
Mater Misericordiae University Hospital 
Dublin
Biography
Maria Creed (MSc Pharm, MPSI) is a Dispensary Services Manager at the Mater Misericordiae University Hospital where she has worked since 2001. Previously Maria worked in Beaumont Hospital where she pursued an MSc in Hospital Pharmacy. A graduate of Trinity College, Maria initially worked in Community Pharmacy and in the pharmaceutical industry. She is an active member of the Irish Medication Safety Network and has a special interest in education. She is an Honorary Lecturer with the Royal College of Surgeons in Ireland and contributes to UCD's Diploma in Risk Management and to their Medical Undergraduate programme. As a strong advocate for continued professional development she also serves as the hospital pharmacy representative on the Steering Group of the Irish Institute of Pharmacy.

MS Caroline McGrath
Clinical Governance Pharmacist
Boots 
Biography
Caroline McGrath graduated from the School of Pharmacy, Trinity College Dublin in 2001. Following a number of years in practice as a Community Pharmacist, she successfully completed an MSc in Healthcare Management in the Institute of Leadership at the Royal College of Surgeons in Ireland in 2010. Caroline's current position is as Clinical Governance Pharmacist for Boots Ireland. Caroline was appointed to the Council of the Pharmaceutical Society of Ireland in 2014, and is currently the Chairperson of the Pharmacy Practice Development Committee.

Jack Daly B.Sc. (Pharm.) MPSI
Pharmacy Business Development Manager 
IMS Health
Biography
Jack, a graduate of the School of Pharmacy, Trinity College Dublin, is the Pharmacy Business Development Manager  with IMS Health. He has over ten years' experience within the pharmaceutical industry in a variety of roles encompassing product management, sales management, market access, regulatory affairs and quality control. Prior to moving into the pharmaceutical industry he worked as a community pharmacist for a number of years. He is a member of the PIER (Pharmacists in Industry, Education & Regulatory) and is the PIER nomination to the IIOP steering group.

Professor Kieran C Murphy
Head of School of Psychiatry 
RCSI, Dublin
Biography
Kieran C Murphy graduated from UCD in 1987 and initially trained in Internal Medicine in the Mater Misericordiae University Hospital, Dublin. He subsequently trained in Psychiatry at St John of God Hospital, Dublin where he also obtained a Masters Degree in Psychoanalytical Psychotherapy from UCD. He moved to Cardiff University in 1994 where he completed higher specialist training in Psychiatry and obtained a PhD in Psychiatric Genetics. He then moved to London in 1999 when he was appointed Senior Lecturer in Behavioural Genetics at the Institute of Psychiatry, King's College London and Consultant Psychiatrist at the Bethlem and Maudsley Hospitals. In 2002, he took up his current appointment as Professor and Chairman, Department of Psychiatry, Royal College of Surgeons in Ireland and Consultant Psychiatrist at Beaumont Hospital. He runs a Behavioural Genetics Clinic at Beaumont in association with the National Centre for Medical Genetics and also a Neuropsychiatry service in association with the National Neuroscience Centre at Beaumont Hospital. His research interests include the genetics of psychiatric disorders and the assessment and neurobiology of behavioural phenotypes in genetic and neuropsychiatric disorders. Professor Murphy was appointed to the Medical Council (2004-2008) where he served as Chair of the Health Committee. He was subsequently reappointed to the Medical Council (2008-2013) and was elected President for a five year term. In 2012, he was elected to the Board of Management of the International Association of Medical Regulatory Authorities. In 2013, he was appointed to the Council of the Pharmaceutical Society of Ireland and was also appointed Vice Dean for Professionalism in RCSI. In 2015, he was appointed Chair of the Professional Development and Learning Committee of the Pharmaceutical Society of Ireland.

Ms Margaret Doherty
Supervising/Superintendent Pharmacist
Raphoe Pharmacy
The Diamond
Donegal
Biography
Ms Margaret Doherty is the Community Pharmacy appointee from owner-operated pharmacies of one to five locations

Professor Paul Gallagher
Head of School of Pharmacy
RCSI, Dublin 
Biography
Prof. Paul Gallagher is the Head of School of Pharmacy of the Royal College of Surgeons in Ireland (2010-2018). Paul is Chair of the Awards and Qualification Committee of the College (2010-2014) which quality assurances for the Dean of Medicine& Health Sciences all programmes leading to an educational award (RCSI-Dublin, RCSI-Dubai, RCSI-Bahrain & RCSI-Penang). Paul is a member of the degree governing body of the College (Medicine and Health Science Board; 2011-2014). Paul has in part enabled the reform of pharmacy education in Ireland through his Directorship of the National Pharmacy Internship Programme (M. Pharm.) and his role in leading the response to the tender for the establishment of the Irish Institute of Pharmacy in College for the Pharmaceutical Society of Ireland. Before Paul joined RCSI in 2010 he had established a pharmacy and medical centre in Dublin city centre. Paul is a graduate of the School of Pharmacy & Pharmaceutical Sciences of Trinity College, The University of Dublin where he also under the supervision of Professors David Coleman (Dublin Dental Hospital), Ronnie Russell (Moyne Institute of Preventative Medicine) and Martin Henman (School of Pharmacy and Pharmaceutical Sciences) completed his Ph.D. on medicine management of oro-phayngeal infections for patients who were HIV positive or who has AIDS. Paul's research interests are in medicines management, drug monitoring in vulnerable population groups (pregnant women, the elderly and children) and pharmacy law. Paul is a Member of the Editorial Board of Pharmacy

Eamonn Quinn, MPharm, llm 
(HEALTHCARE ETHICS & LAW), MPSI
Department of Health
Biography
Mr Eamonn Quinn graduated in 2005 from Queen's University, Belfast with an MPharm and registered as a pharmacist the following year. Eamonn has since worked as a pharmacist manager or supervising pharmacist for several pharmacy groups, of varying sizes, covering a number of different areas within the spectrum of community pharmacy, both in Northern Ireland and the Republic of Ireland. In 2012 Eamonn undertook a postgraduate course in Healthcare Ethics and Law from the School of Law, University of Manchester; completing this in 2015 with the awarding of an LLM (Healthcare Ethics and Law). In December 2014 Eamonn was appointed as a Pharmacist in the Department of Health, working within the Medicines, Controlled Drugs and Pharmacy Legislation Units. His role is to assist in the drafting and implementation of primary and secondary legislation related to these areas. His experience as a Pharmacist helps to inform the Minister for Health and senior officials within the Department on a variety of matters, as they see fit to seek information, expertise or advice. Eamonn also represents the Department of Health on a variety of national and European fora.

Martin Henman, BPharm, MA, PhD, MPSI.
Associate Professor & Co-ordinator
Centre for the Practice of Pharmacy
TCD
Dublin
Biography
Dr Martin Henman is Associate Professor in the Practice of Pharmacy and Co-ordinator of the Centre for the Practice of Pharmacy in Trinity College Dublin. After completing his PhD in Pharmacology he started in University practice and became Co-ordinator of the Centre in Trinity College in 1997. He is a registered pharmacist in Ireland and was a founder tutor of the Irish Centre for Continuing Pharmaceutical Education and has worked with the Hospital Pharmacists' Association of Ireland for over 20 years in various capacities. He also teaches on the TCD Masters degrees in Community Pharmacy and Hospital Pharmacy and on the Cardiology in Clinical Pharmacy Practice postgraduate module. In 2006, he was presented with the Provost's Teaching Awards in recognition of the excellence of his contribution to teaching and learning in TCD. His main research interests are Pharmaceutical Care, Ensuring responsible medicines use, Pharmaceutical Policy, Ethics and practice, Palliative Care and Pharmacy education and competency development. Dr Henman is a founder member of a research grouping, Pharmaceutical Care Network Europe and between 1998 and 2000 carried out a Europe-wide study of the care of the elderly. In September 2003 he became its Chairman and in 2006-2008 and he was part of an international group that researched pharmacist's Pharmaceutical Care activities in Europe. At present Dr Henman is a scientific collaborator and a Consultant to a Council of Europe Working Party, identifying and developing indicators of Pharmaceutical Practice and Care and he is researching medicines and supplement use in the Irish Longitudinal Study on Ageing (TILDA) and in the Intellectual Disability Supplement of TILDA. Dr Henman was a member of the Pharmaceutical Care Task Force of the European Association of Faculties of Pharmacy that proposed the introduction Pharmaceutical Care in the undergraduate syllabus. He is a member of the European Society of Clinical Pharmacy and was chair of the 2011 ESCP annual symposium in Dublin and was awarded Fellowship of the Society in 2013.

Dr J J Keating
Lecturer in Organic & Pharmaceutical Chemistry
UCC
Cork
Biography
JJ graduated with a B.Sc.(Pharm.) degree from Trinity College, Dublin in 1996 followed by a one year internship at the Mater Misericordiae Hospital Pharmacy Department.  He became a Member of the Pharmaceutical Society of Ireland in 1997 and was also awarded The Pharmaceutical Society's Gold Medal.  In 2002 he graduated from TCD with a PhD in Medicinal Chemistry under the supervision of Prof. Mary Meegan.  Following a brief period as a post-doctoral researcher, also at TCD, he was appointed as a Lecturer of Organic and Medicinal Chemistry in 2002 at the School of Pharmacy and Department of Chemistry, University College Cork.  He teaches Pharmaceutical Chemistry to students of Pharmacy, Chemistry, Forensic Science, and to UCC's MSc in Pharmaceutical Technology and Quality Systems.  He is also involved in many other aspects of the BPharm programme in UCC, including Curriculum Development.  His research area currently focuses on the impurity profiling of newly emerging drugs of abuse.  JJ also continues to practice as a locum community pharmacist. 

Dr John Michael Morris
Director of Scientific Affairs
Irish Medicines Broad
Dublin
Biography
John Michael Morris, Ph.D. is Director of Scientific Affairs at the Irish Medicines Board (IMB) in Dublin, Ireland. Dr. Morris was formerly Pharmaceutical Director, IMB, responsible for the assessment of quality data (CMC data) and before that Senior Pharmacist at the National Drugs Advisory Board, its predecessor organisation. Prior to this, he was a Research Pharmacist at Sterling Winthrop R&D and a hospital QA pharmacist in the UK. Dr. Morris obtained a BSc in pharmacy and Ph.D. from the University of Manchester (UK), and registered as a pharmacist (MRPharmS) in the UK and subsequently in Ireland (MPSI) in 1988. Dr Morris was a member of the EMA CPMP/CVMP Quality Working Party until 2003. He is a member of the European Pharmacopoeia Commission for Ireland and in 2004 was elected to the position of Chairman of that Commission until 2007.

Ms Kate Mulvenna
Head of Pharmacy Function
Primary Care Reimbursement Service, HSE
Dublin
Biography
Ms Kate Mulvenna is the HSE appointed Chairperson of the IIOP Steering Group.

Ms LIZ hoctor
Irish Pharmacy Union
Rathfarnham
Dublin 14
Biography
Liz Hoctor is a graduate of Trinity College, Dublin, registered as a pharmacist in 1988 and obtained her MSc (Community Pharmacy) in 2008; the title of her dissertation being Views and Attitudes of Pharmacists towards Continuing Education and Continuing Professional Development. Liz has spent the majority of her career in community pharmacy; 12 years as a community pharmacy owner but has also worked in the hospital and administrative sector. Liz is currently employed in a part time capacity as Professional Development and Learning Manager at the Irish Pharmacy Union with responsibility for IPU Academy, an educational service initiative to support members' engagement with CPD.  Liz is also responsible for IPU NET, an IT resource to support members in delivering and recording of services to patients.

Mr Eugene Renehan
Meagher's Pharmacy
Ranelagh
Dublin 6
Biography
Mr Eugene Renehan is Group Dispensary-Purchasing and Compliance Manager for the Meaghers Pharmacy Group (2011-present). Eugene graduated with a B.Sc.(Pharm.) from Trinity College in 2005 and trained in Bhagwans Pharmacy, Ballinteer before registering as MPSI in 2006. Having joined Meaghers in 2007 he became Supervising Pharmacist (2010-present) of their branch in Sandford Road, Ranelagh. Since 2009 Eugene has coordinated the Meaghers Intern programme overseeing the successful qualification of over 25 pharmacists to date. He is an Accredited Tutor Pharmacist – RCSI /PSI 2010 & 2012 and is a Pharmacist Professional Registration Examination (PRE) Assessor on behalf of Royal College of Surgeons (RCSI). In November 2011 Eugene was awarded Helix Health Young Pharmacist of the Year at the annual pharmacist awards. Along with joining the IIoP steering group Eugene is a current member of the RCSI National Pharmacy Internship Programme (NPIP) Advisory Group (March-14- October -15).

Mr fintan foy
Chief Executive Officer
College of Anaesthetists of Ireland
Dublin 2
Biography
Fintan Foy joined the College of Anaesthetists of Ireland as Chief Executive Officer in May 2011. Before that, he had worked for 18 years in the Royal College of Surgeons in Ireland and had held a number of senior management roles. Fintan has been involved extensively in setting up undergraduate medical schools and postgraduate training programmes in the Gulf, Middle East and South East Asia in Anaesthesia and previously in Surgery. At present, Fintan is Chairman of the International Medical Graduate Training Programme which is a partnership arrangement between the Health Services Executive of Ireland and the Forum of Irish Postgraduate Training Bodies to provide structured training for overseas medical graduates. He was also recently appointed as Secretary to the Forum of Postgraduate Training bodies and in June 2015 was a Government appointment to the Pharmacy Council of Ireland.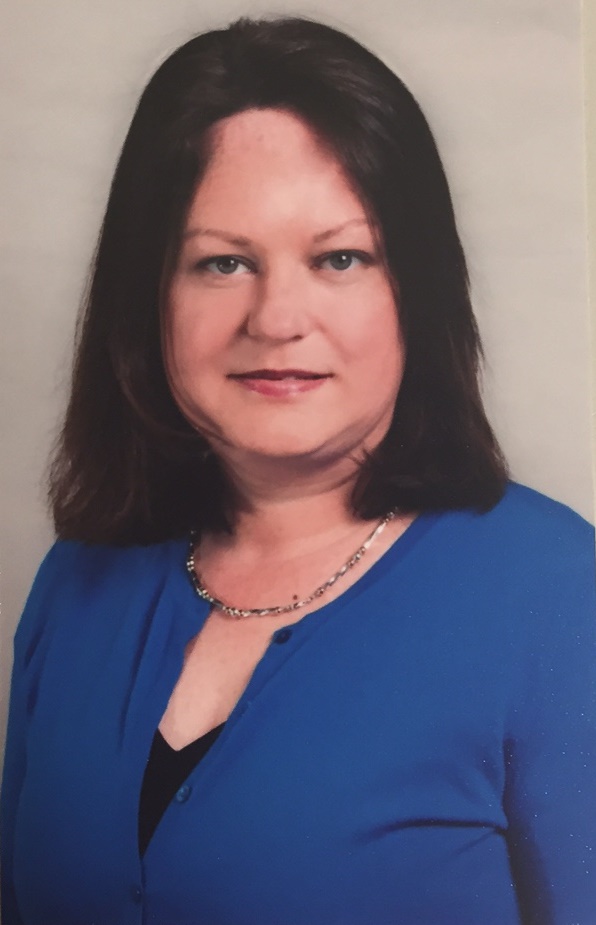 Ms Claire Keane
Education and Formulary Pharmacist
St Vincent's University Hospital
Dublin 4
Biography
Claire Keane is the Education and Formulary Pharmacist at St Vincent's University Hospital.  She is responsible for co-ordinating the educational activities of the pharmacy department, editing and publishing the hospital's Medicines Guide and also maintains a busy clinical workload.  She is a graduate of TCD, and has a M.Sc. in Hospital Pharmacy from TCD and a Postgraduate Diploma in Clinical Education from NUIG.  She is currently an honorary clinical lecturer at the School of Pharmacy and Pharmaceutical Sciences, TCD and a lead tutor and lecturer with the M.Sc. in Hospital Pharmacy programme.  Her areas of interest include respiratory conditions, Cystic Fibrosis, pharmacy service development and teaching and assessment of clinical pharmacists.  Claire is the Hospital Pharmacists Association of Ireland (HPAI) representative on the IIOP Steering Group.