PEIR Webinar: European Union - Falsified Medicines Directive (FMD)
PEIR Webinar: European Union - Falsified Medicines Directive (FMD)
The PIER Committee, in conjunction with EIPG, invites you to join a webinar 
 
'European Union - Falsified Medicines Directive (FMD)'
Presented by: Anne Hayes, Inspection Manager, HPRA
& Prof. Claude Farrugia, President, EIPG
Date: Wednesday 1st February 2017
Time:  4pm (GMT)
Background

The PIER Committee is delighted to invite you to join a joint webinar with EIPG on the subject of the Falsified Medicines Directive (FMD). 

In 2011, the European Commission (EC) started work to amend Directive 2001/83/EC to address concerns about the increasing threat of counterfeit or 'falsified' medicines to public health and safety, under the Falsified Medicines Directive (FMD). The final phase of the FMD is due to be rolled out from 9 February 2019.
 
The FMD is designed to protect patients by minimising the chances of counterfeit medicines entering into the established medicines supply chain across Europe. It will enable manufacturers, wholesalers, distributors and everyone who supplies to patients to verify the authenticity of a medicinal product, identify individual packs, and check whether the outer packaging of medicines has been tampered with.

The FMD will introduce a system to track legitimate medicines from manufacturers to patients. Manufacturers will be obliged to apply safety features to each pack: a tamper-proof security seal and a 2D barcode. The barcode enables each pack to be serialised with a unique randomised number, which will be authenticated before dispensing.


Further details and information on how to join the webinar will be sent out in due course.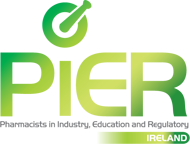 Image: