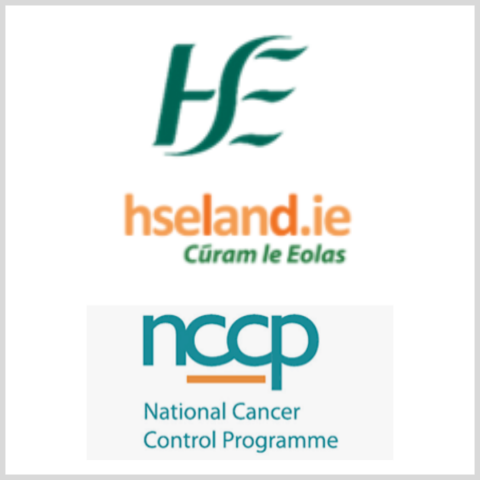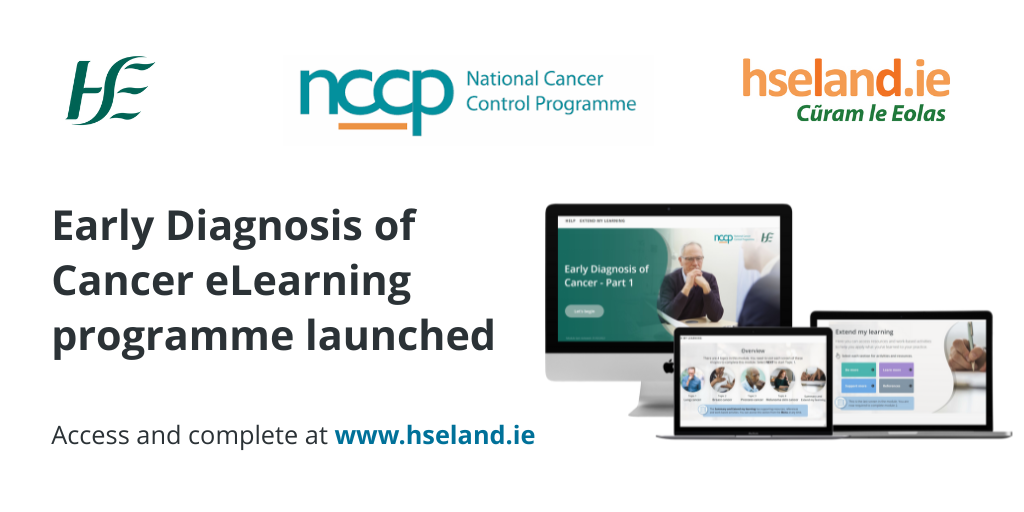 The National Cancer Control Programme (NCCP) has launched a new Early Diagnosis of Cancer eLearning programme to provide primary care and allied healthcare professionals with the knowledge and resources required to help improve the early diagnosis of cancer in Ireland.
Available now on HSeLanD, the new eLearning programme 'Early Diagnosis of Cancer' will advise healthcare staff on how to recognise signs and symptoms of cancer and refer patients, when necessary,  to the appropriate next step in their journey to a possible cancer diagnosis.
The new eLearning programme contains 2 modules:
Early Diagnosis of Cancer – Part 1 (covering lung, breast, prostate and melanoma skin cancer)

Early Diagnosis of Cancer – Part 2 (covering colorectal, uterine, ovarian and cervical cancer)
The programme is highly relevant to primary and allied healthcare professionals, such as practice nurses, public health nurses, and community pharmacists, who can all play an important role in recognising people with possible signs/symptoms of cancer and advising them on appropriate action to take.
Learners can dip in and out of the programme at any time and can find it by searching for 'Early Diagnosis of Cancer' in the search box on HSeLanD or by accessing it through the Clinical Skills course catalogue.