9th All Ireland Pharmacy Conference


The 9th All Ireland Pharmacy Conference will be held at Ballymascanlon House Hotel, Dundalk on 14th and 15th October 2019.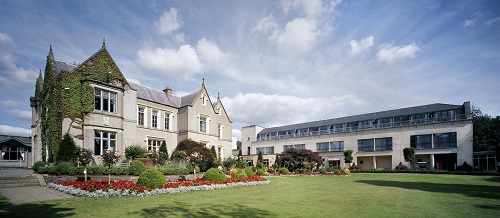 This conference is jointly coordinated by the Northern Ireland Centre for Pharmacy Learning and Development and the Irish Institute of Pharmacy. Its focus is to share good practice in pharmaceutical care and practice development across the primary and secondary care sectors. Pharmacists, technicians and qualified assistants will be encouraged to exchange ideas for pharmaceutical service development in the Republic of Ireland and Northern Ireland.
On the evening of Monday 14th October 2019 the conference dinner will take place at 8.00pm and provides an opportunity to network with colleagues. The main conference proceedings will start at 9.30am on Tuesday 15th October 2019 with a keynote address by Dr Catherine Duggan (CEO International Pharmaceutical Federation (FIP)) focused on policy formation for clear and manageable strategies to implement comprehensive needs-based development of the pharmaceutical workforce. The remainder of the conference will involve parallel oral sessions and poster presentations.
The cost of the conference dinner will be covered by sponsorship. The day delegate rate for the conference is €45 and online registration is now open here.
The cost of overnight accommodation, if required, is €90 single and €79 twin (per person sharing). The conference costs (including accommodation) for the main presenter of each oral presentation will be covered by the organising bodies. For those presenting posters, the day delegate fee only will be covered. 
The conference is themed around the FIP Pharmaceutical Workforce Development Goals. 
Dr Catherine Duggan (CEO, International Pharmaceutical Federation FIP) will give the keynote address, entitled Delivering the WHO Primary Health Care agenda: strategies to meet national care needs through pharmaceutical workforce transformation
The session will outline the WHO and global drivers for health and how FIP is seeking to supporting services and workforce transformation programmes within regions and across nations. The presentation will seek to identify the broad ways in which pharmacy is already well positioned and then to present ways in which we can focus on development and transformation with action and measures of effectiveness to assess impact.
abstract submission IS NOW CLOSED
See Information about the 2017 All Ireland Pharmacy Conference HERE.